An Update from Austin, Texas and South by Southwest
On Wednesday, I flew into Austin for the South by Southwest Festival. The main focus is to learn about marketing, blogging, and any new technology that can enhance my blog. I plan to go to mostly social media and marketing sessions during this festival.
Today, Friday March 9 (when I'm writing this post), was the beginning of the festival that will last about two weeks. It's like 6 hours into the first day and it's already clear: I am one of the youngest ones here. That was to be expected though. As this was the case for the Business Connect conference I went to. Same soup, different bowl.
I have absolutely loved the event so far though. It's amazing with all the people and it's clear that tons of work that goes into it. It's a little bit bigger then Business Connect that I went to with the insurance agency I work for Rogers & Gray Insurance. I have been to two sessions so far (posts on individual sessions coming soon) and they were both really well run.
If you are at South by Southwest: Send me a message, my name is Nick Purcell in SXSW Social, or @SimplyLBusiness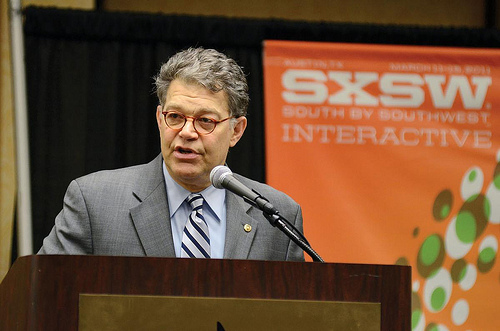 me and tell me you are here. I'd love to meet someone who reads my blog.
If you aren't at South by Southwest: Follow me on Twitter for updates on sessions I am in and all the different things I pick up from the sessions. Then check back to this blog and subscribe to get in-depth details of important take-aways from the best sessions.
But overall, just from the first day, I am very impressed by South by Southwest and tomorrow is packed with awesome sessions. I better get a good night sleep tonight! So I'll end this post short.
Thanks for your support!
Do you know what South by Southwest is? Are you here? Tell me about it in the comments below!